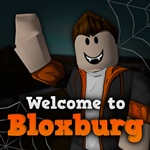 The Halloween Event is a special update that occurs each year in the Fall, bringing a variety of seasonal items and the Autumn map. These updates typically release in September or October, and the seasonal items are removed a few days after Halloween.
Halloween Changelog
Version 0.5.7 (2017)
Added Halloween and Fall items.
Added ability to pay bills in house tab.
Reduced door clipping when open.
Added automatic door sensors.
Improved room finding and polygon filling algorithm.
Version 0.6.9 (2018)
Added Halloween and Fall items.
Added more build mode materials.
Added new bathtubs and bathroom accessories.
Picking up multiple food items will place them on a tray.
Reorganized color palette.
Added ability to restore default object appearance.
Removed Erase Data button.
Major bug fixes.
Version 0.8.0 (2019)
Added Halloween and fall themed items, pumpkin carving and plaid material.
You can now build up to five floors with the Multiple Floors gamepass.
Added wall molding and trim.
Added manual floor and roof placement on mobile.
Added more windows, doors and furniture.
Added emote support.
Kids can now use some appliances.
Major bug fixes.
Version 0.9.1 (2020)
Halloween is here!
Added Halloween themed furniture and objects.
Added Trick-or-Treating! Grab an empty candy bucket and collect candy from your neighbors!
Added Plenty O' Pumpkins and Graveyard location.
Added new doorbells.
Various seasonal changes.
Major backend changes.
Minor bug fixes.
Version 0.10.0 (2021)
Happy Fall!
Added Fall and Halloween themed items, foods and locations.
Added Plenty O' Pumpkins & Orchards farm.
Added ghost cookies, pumpkin muffins and tombstone brownies.
Added pumpkin plants, corn stalks and corn stalk fence.
Added thunderstorms and lightning.
Added time, weather and ground color override settings for neighborhoods.
Added 3, 6 and 12 month neighborhood renewal tiers.
Tweaked weather visuals.
Minor UI changes.
Major bug fixes.
Event Changes
Players can typically expect these changes to occur when a Halloween update releases on Welcome to Bloxburg. A variety of seasonal items that will go on sale are:
Various pumpkins
Hanging Bats
Coffins Beds
Tombstones
Window Decals
And many more additions!
Players can store these items in their inventory by leaving the items out until the update passes and removing them.
Players can head to their neighbors and trick and treat during Halloween, and players can leave candy bowls out where they can choose a large variety of candies, which does not require any permissions to take from. Players can also cook special meals like Pumpkin Cookies and Halloween Cupcakes during this event to celebrate as well.
The map will transition into Autumn, where the grass will turn brown and the trees will have different colored leaves. Some trees may include a leaf pile next to them to imply that the trees' leaves are falling, and the map sets itself up for the Winter map. Introduced in Version 0.9.1, two locations are added in this event, Plenty O' Pumpkins and the Graveyard and will make a return each year.
Trivia
The very first Halloween event was in 2017.
New seasonal items are expected to show up each Halloween event.
The Autumn map stays after the Halloween event, only to be removed with the Christmas event with the implementation of the Winter map.
Sunset is a little bit earlier during the Autumn season, and sunrise is a little bit later.
During Halloween, the menu changes to the orange theme with Halloween music.
In 2020, the Halloween icon was redesigned to match the standard icon that was redesigned earlier in the year, this was what the old Halloween icon looked like.
If you sell a Halloween item after the holiday ends, its goes into your inventory